AC cooling fan Top 10 Applications_No. 2–Un-interrupted Power System - Fulltech Electric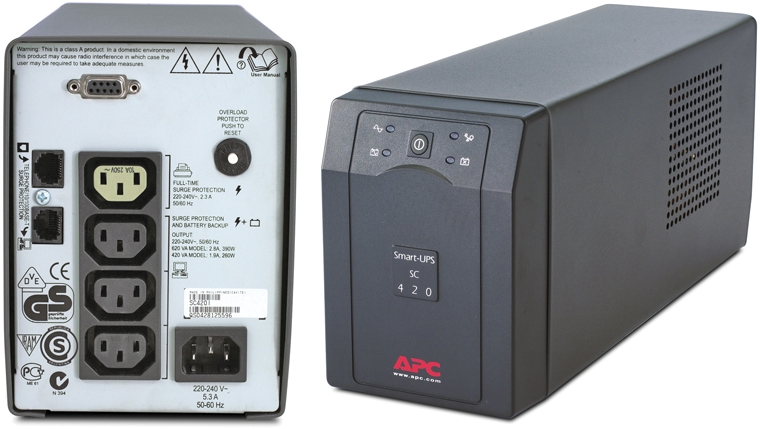 In those years, Uninterruptible Power System, also known as UPS is playing an important role in the risk management of the natural disaster from the global extreme weather.
Whether it is a commercial building or industrial application, when if the un-expected situation, like power supply shut down or unstable electric current (for example, insufficient power voltage or electricity interruption or instant electric current burst), happens on the power supply system. UPS provides the vital support on the power supply, for the commercial equipment and precision instrument, like computers, servers, communication network, data exchanger and so on, even if just for a very few minutes. UPS helps to avoid the possible damage caused from data loss or un-expected shut down on the machine or data center.
In standard operation, UPS transformed our normal power supply (Alternating Current, AC) into DC (directly current) and saved in the battery. When if UPS can't receive regular AC input, UPS will disconnect the circuit for AC power receiving and switch the DC power inside to AC power and supply to the equipment.
There are 3 types of UPS system which are applied often in following situation:
On-line UPS: No need to wait for power switch. It is normally used in data center, communication center and so on.
Off-line UPS: It will wait to start when the voltage is at certain level. It is normally used in business building or industrial plant and so on.
Line-interactive UPS: It is similar with the off-line UPS operation. But it will only supply AC power to the equipment when if the direct AC supply voltage is not stable, to have less battery mode switch.

People concerned about AC cooling fan will be broken down or with bad performance in the UPS system. However, the life cycle of a good AC cooling fan could be up to 5 years(
reliable life-cycle testing laboratory
). But, since the consumers may worry about UPS system broken down unexpectedly, so they replace the components inside every 3 years. Also, the UPS system is normally installed in the office, laboratory or the clean room, so it is very necessary the AC cooling fan installed inside is with very low noise.
In this case, Fulltech Electric Co. Ltd would suggest you to use the AC cooling fan which proved the 3rd party safety certification agency, like
UL
for the America,
TÜV
and
CE
for EU area, to make sure the AC cooling fan comply with the safety regulation standard on quality, life cycle, efficiency, low noise and etc..
Fulltech, as professional AC fan manufacturer, offers various size of fan:
60*60*30mm,
120*120*38mm, 80*80*25mm, 172*150*38mm, with 115V~230V. You may check the link below to choose a sutable vetilation solution for your equipment.
---