Company History

Fulltech Electric Co., Ltd was founded in May, 1990, with a group of experienced partners who has devoted ourselves in electrical industries for more than a decade.
By seeing the potential demand on the UPS system, elevator, medial machinery, outdoor LED boards and so on in the Europe and America market, Fulltech technically cooperated with Japanese brand, and invented the production process and quality inspection standard together. Also, Fulltech insists to use the bearings made in Japan, to guarantee the quality of the products.
With great performance, excellent quality and being able to provide customized product to our customers, Fulltech was able to win the business from an U.S. distributor who represented Japan brands for years and expanded the business to US market successfully within 3 years after the company was founded. Later, we continue to invest on the development of AC Tube Axial Fan, cross Flow Fan, External Rotor Fan, Duct Fan, Roof Fan and so on, and expanded our sales territory to Europe, like UK, Germany, France and so on.
In the year of 2000, with our consistency on the fans with high quality and efficiency, our sales territory expanded to South America, like Brazil, Argentina, Chile and also Singapore, Thailand, Malaysia, Philippines in the South-East Asia market. Also, we have integrated our sales in Korea with 2 distributors, one in Seoul and the other in Busan.
With all the support from our customers and suppliers, and for continue to enhance our level of engineering, quality control and new product development, we decided to expand our production size to 6,600m2 (4 times bigger than our original size) to set up good manual and automatic production line with more professional testing device.
Based on the global trend for Eco energy saving, Fulltech announced the green product – Electronically Commutated Fans, as known as EC fans after 5 years of research and test. Our EC fan is not only ECO friendly but also with better performance and longer life cycle than AC fans.
For more than 20 years sales worldwide, Fulltech continues to work on the development of the new products, and better production process, to provide our customers more value-added products. Recently, Fulltech also works with CPC to invent better management mode, to elevate our company value, and to satisfy our customers with more innovative and better products. We hope that as 'Fulltech'meant in Chinese literally, we hope the high efficient products that we made can/will bring our customers Good Fortune.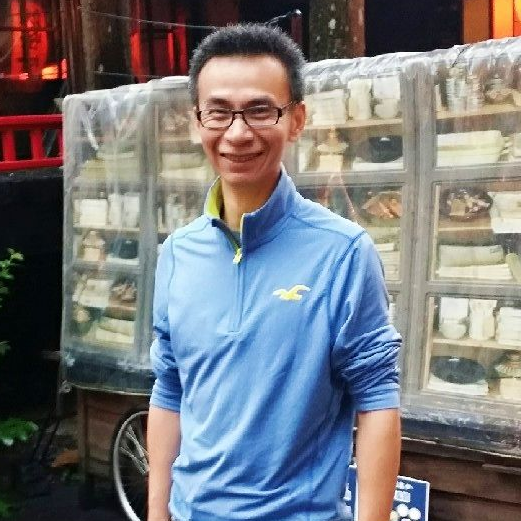 | | |
| --- | --- |
| Foundation | May,1990 |
| Foundation | Assets USD 5.8 Million |
| President | Mr. Yu-Hao Chen |
| Dircetor | Mr. Cheng-Hua You |
| Type of Business | Manufacturer |
| Business Contact | Mr. Hulk Chen(Sales Manager) |
| Company Address | No.31, Nei-Shi Road, Lu-Chu District 33852, Taoyuan City, Taiwan, R.O.C. |
| Factory Site | No.31, Nei-Shi Road, Lu-Chu District 33852, Taoyuan City, Taiwan, R.O.C. |
| Tel | +886-3-324-6161 |
| Fax | +886-3-324-5596 |
| E-mail | contact@fulltech.com.tw |
| website | https://www.fulltechtw.com |
| Factory Square | 5000 m2 |
| Employee | Over 100 Peoples |
| Capacity | 200,000~250,000 Pcs. Per Month |
| Market | All across the world |